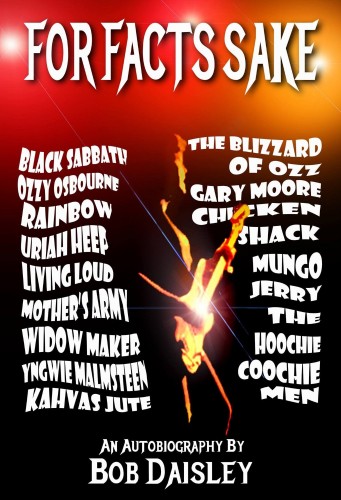 Bob Daisley has his autobiography For facts sake published and Classic Rock spoke to him about it:
A criticism of the book is its lack of insight on Blackmore. You paint some nice pictures of Ozzy, Ronnie and others but we don't learn a whole lot more than we already knew about Richie. Is that fair comment?

Maybe. Ritchie has a reputation for being a bit cantankerous and moody but I always found him very friendly. We socialised outside of the band. I suppose people were waiting to hear what an awful prick he was, and… ultimately he wasn't.
It's been rumoured many times but the book confirms that a reunion of the classic Rainbow line-up was in motion before Cozy Powell's tragic death in 1998.

Yeah, that was going to happen. We hadn't decided whether David Stone, Tony Carey or Don Airey would play the keyboards, but the four of us were getting serious. I hadn't spoken to Richie but Ronnie had. And then, bang!, Cozy was taken out and everyone agreed it was no longer possible. It would've been disrespectful.
Read the rest of the interview in Classic Rock blog.
The book is available for order from Bob's own site.