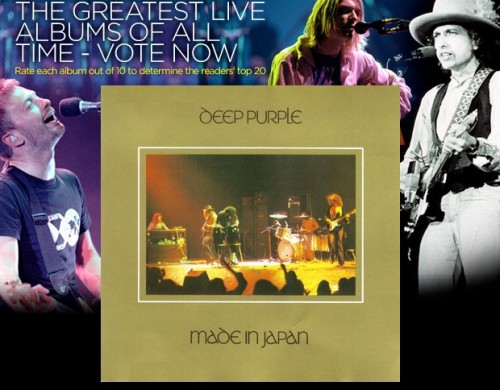 Made In Japan is currently #2 in a new Greatest Live Albums Of All Time poll at British music magazine NME.
Why don't we all pull together to make it #1 – and bump Muse off that spot?
Worth a try while we wait for the new one… Cast your vote now.