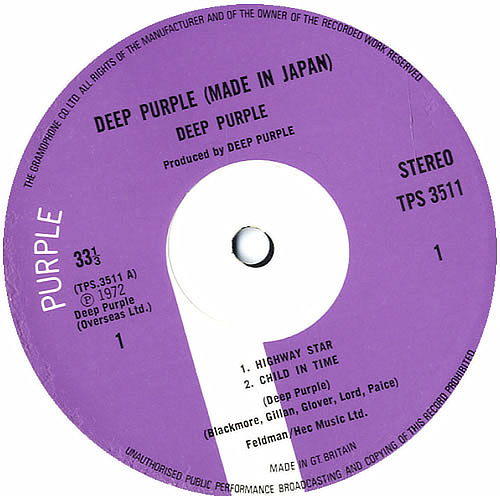 Classic Rock has one of them "greatest ever" lists, and this time it's 50 greatest live albums ever. Made in Japan tops their ranking:
Deep Purple were at their peak, having released the career-defining Machine Head just months before. On Made In Japan they straddled a fine line between intense and indulgent, the four sides of vinyl giving them room to stretch – and we mean stretch. Incredibly there were only seven tracks; Highway Star, which opened side one, was the only one to clock in at under seven minutes.

Side Four comprised a monstrous, 20-minute version of Space Truckin'; The Mule, meanwhile, contained a six-minute Ian Paice drum solo. It might sound preposterous now, but back in the day we could only shake out heads disbelievingly at the sheer, unbridled brilliance of it all.
Honourable mentions: Rainbow – On Stage is at #32
and Whitesnake – Live… In The Heart Of The City is at #38.
Thanks to Gary Poronovich for the info.