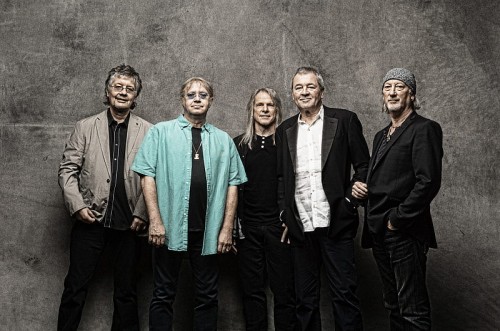 (Updated Apr 24) Ian Paice and Ian Gillan made a very entertaining appearance today on BBC Radio 2. The show will be available for listening online until April 30 from the BBC. Chat with Ians starts approximately 65 minutes into the recording.
Both Ians were also on BBC Radio 4 Front Row last week recalling anecdotes from the years, including the slightly infamous 2008 Kremlin gig. This one probably won't stay on BBC's site for much longer, so go and have a listen while it lasts.
Also, listen to Ian Gillan talking to a slightly disorganized inerviewer at Hangar 19.
Thanks to Andrei Gusenkov and Marcus Streets for the info.