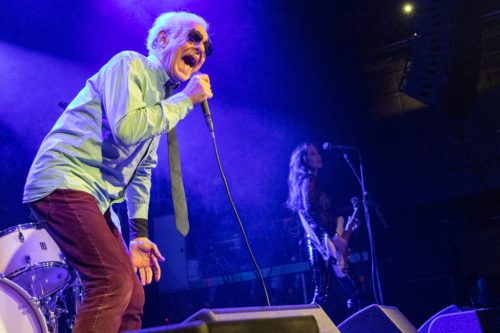 Bristol 24/7 has a positively glowing illustrated review of the last gig of the Dead Daisies/Graham Bonnet UK tour held in town this past Thursday, December 15, 2022.
Graham Bonnet was always the unlikeliest looking hard rock star. At a time when those filthy herberts of Motörhead were winning over pimply metalhead teenagers, the clean-cut singer was taking Rainbow into the UK top ten with All Night Long and their cover of Russ Ballard's Since You Been Gone.

Now fronting his own band, the older and greyer 74-year-old Bonnet still rocks the collar'n'tie and shades look. Reaching those notes is obviously a strain for him, however, and he occasionally looks as though he's about to burst a blood vessel. Interestingly, he makes no attempt to flog his latest solo material, serving up a set dominated by the Rainbow and Michael Schenker Group classics on which he sang.
Continue reading in Bristol 24/7.