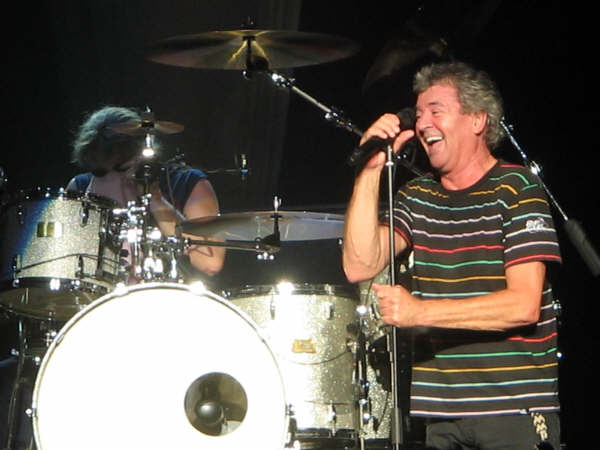 Great show at the Bank of America Pavilion on the Harbor on Tuesday night. The weather was perfect and the band was as well. Not a bad crowd for a Tuesday, and as usual around here, it takes two songs in and the crowd is warmed up.
Sitting in the 7th row dead center, I had some of the best seats in the house (or tent, if you like) so believe me when I tell you; the amps were turned up, the set list was superb, and the band was smiling and looking like they were having a good time, I know I did.
What a treat to hear "The Battle Rages On" – NICE! And an excellent solo by Steve, with some cool Zeppelin and Skynyrd licks.
Like Ian said – "See You Next Time".
Denise 'Mugsy' Harte