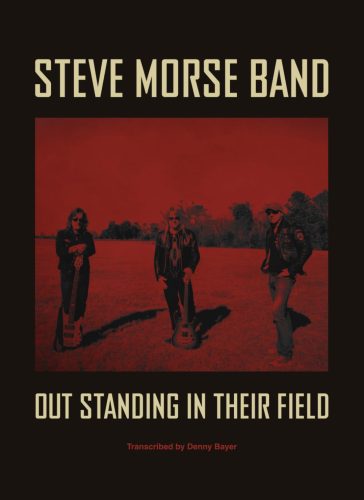 A new transcription book of Steve Morse composition for the SMB 2009 album Out Standing In Their Field is now available. The book covers the following tunes:
Name Dropping
Brink of the Edge
Here and Now and Then
Relentless Encroachment
John Deere Letter
More to the Point
Time Junction
Unnamed Sources
Flight of the Osprey
Baroque 'N Dreams
Steve says about this release:
It's the most exact transcription of my music I've ever seen! Transcriber Denny Bayer and I went over every song together, and I would often edit it to have the different fingerings which showed the way I played everything. In a couple of spots where the fast runs of my solo were hard to distinguish, it made sense for me to verify what I intended to be heard! There may not be viral videos of geniuses doing transcriptions, but Denny would have to be counted as one of the best.
The book is at #4 in the Amazon's Guitar Songbooks bestsellers list at the time of this writing.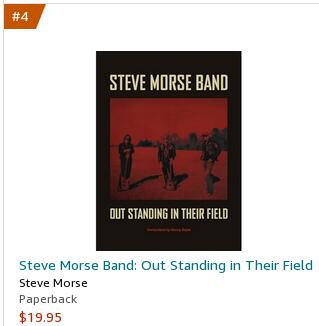 Meanwhile, 3 positions down the list…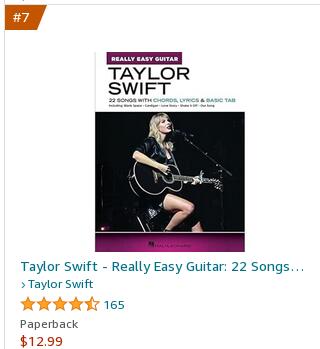 Yep, it's that moment in time when Steve Morse is ahead of Taylor Swift in the charts. 😉
Thanks to stevemorse.com for the info