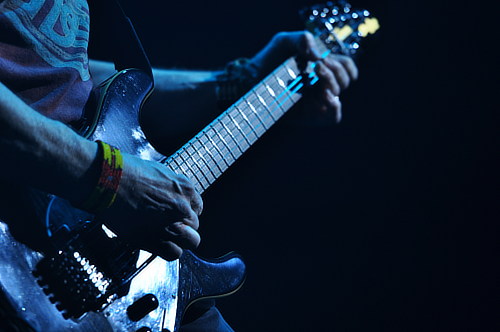 A short, but sweet interview with Steve Morse in Beaver County Times on the occasion of a couple of upcoming SMB gigs in Pennsylvania.
I quit (Deep) Purple because the tours were too long and we had a health emergency in my family with my wife having Stage 4 cancer. I told those guys 'I can't do this' and they were upset for like three to four seconds and then moved on. That's life, I and I wish them well and they're doing great. But back to me and this band. I had always been told that we couldn't do weekends only. That it just wouldn't be possible to pay everybody and not be paying out of pocket to play. However, when we did the math with three people it was possible in many cases to make it work.
Read more in Beaver County Times.