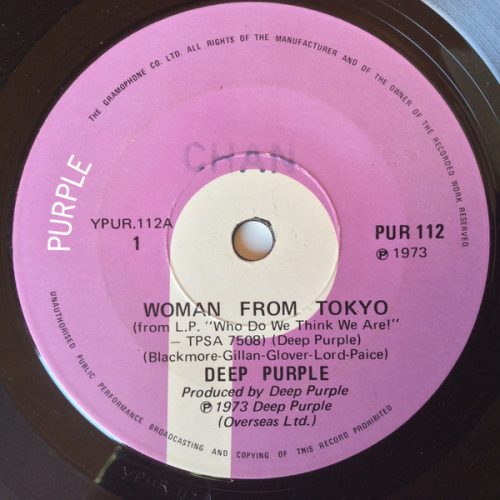 Ultimate Classic Rock has a story of the making of Woman From Tokyo:
One of Deep Purple's best songs came out of one of their worst times.

The band was in disarray while recording "Woman From Tokyo," which arrived in March 1973 as the lead single from Deep Purple's seventh studio album, Who Do We Think We Are. "We had burned out," keyboardist Jon Lord told this writer during the Mk II reunion tour in 1984. "We were working non-stop — recording, touring, recording, touring – no down time, no rest. It was just a treadmill, and it was wearing us down.

"We should have taken time off," Lord added, "but management told us we couldn't." Instead, they gathered to start work on Who Do We Think We Are in July 1972 in Italy just seven months after recording the landmark Machine Head – and less than four months after its release.
Continue reading in Ultimate Classic Rock.
Thanks to Gary Poronovich for the heads-up.