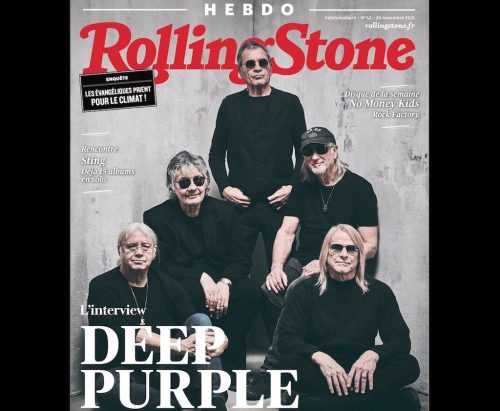 Deep Purple are featured on the cover of Rolling Stone Hebdo in France, issue #62 dated November 26, 2021, with an interview inside. Naturally, it's all in French.
Across the channel, there is also a Purple feature in the February 2022 issue of the MOJO magazine, the one with Neil Young on the cover:
DEEP PURPLE Gillan, Paice and Glover regroup for one more blag, 50 years since Machine Head. But what are their current feelings about Ritchie Blackmore? "He's a quirky guy…"
The issue can be ordered from the Newsstand starting December 14.
Thanks to Yvonne for the heads up.