Don Airey has contributed his keyboard skills to a new single by Swedish musician Stefan Berggren. It is called Wild Flowers and is a preview for Stefan's yet unnamed upcoming solo album. His previous album Stranger in a Strangeland, released in 2016, featured contributions from Bernie Marsden, Stephen Bentley-Klein, and Neil Murray, among others.
Another of Don's guest appearances came out earlier this year — a Tunisian band called Myrath has released a live album Live In Carthage via earMusic in April 2020. The album featured bonus track called Believer which was a studio remake of one of their more popular songs with Don on keyboards.
And just not to make a separate post about it, Paicey is featured on the cover of the December 2020 issue of Czech magazine Muzikus, with an interview inside.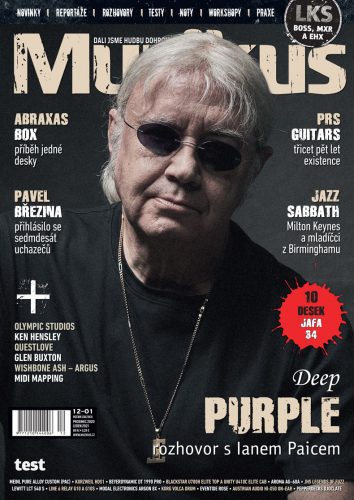 Thanks to Yvonne for the info.