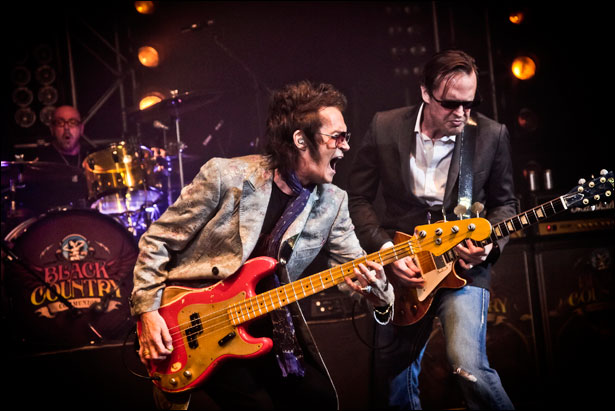 Glenn Hughes spoke to his local radio station 95.5 KLOS. Amidst promoting the new Dead Daisies single and album, he sounds to be pretty open to make another album with Black Country Communion as well.
We are gonna do another record. It's really hard to say when, but I do speak to Joe about this. We've been talking about this. We missed the window this year, of course, so we're looking — I don't know — 18 months from now. Whatever window opens for us to make that next record, we're all looking forward to it.
Listen to the chat here (or at omny.fm):

Thanks to Blabbermouth for the info.