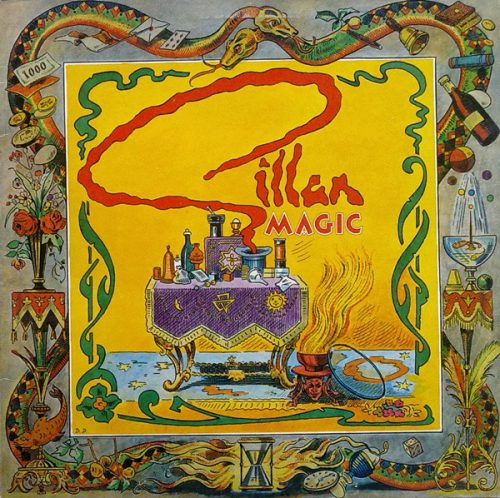 Classic Rock has an interesting opinion piece on Gillan's Magic album:
Of the three major offshoots that emerged after the break-up of Deep Purple in 1976, Gillan (the band, not the man) was certainly the most musically daring. And Gillan's most daring album just might be their last: 1982's Magic.

Yes, the keyboard-heavy record carries a glossy, polished sheen; yes, it contains a pair of obvious stabs into 'hit single' territory; and yes, the off-the-rails kinetic chemistry of the Bernie Torme years is largely absent. But it's not the music that makes makes Magic Gillan's most fascinating record; it's the words.

Truth be told, Magic could and should be looked at in hindsight as a concept album, as the lyrics throughout revolve around a common theme: Gillan (the man, not the band) was laying out his future plans right before our very eyes, misdirecting our attention with another album's worth of musical hocus pocus while planning the greatest magic trick of all: making himself disappear.
Continue reading in Classic Rock.
Thanks to Jim Collins for the heads up.