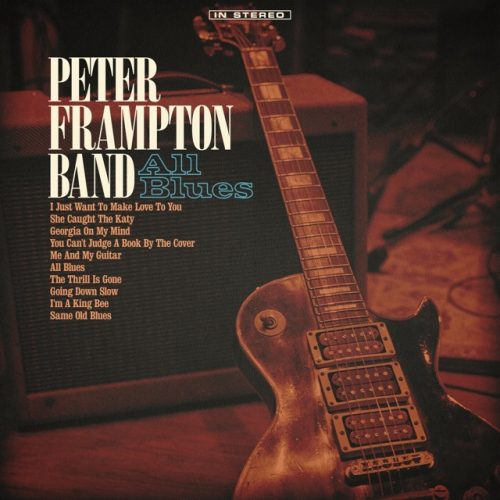 Steve Morse is listed among guest contributors on the upcoming album by Peter Frampton. The album is a collection of Frampton's favourite blues standards and is called All Blues. It is due for release on June 7 via Universal.

All Blues track list:
I Just Want To Make Love To You (featuring Kim Wilson)
She Caught The Katy
Georgia On My Mind
Can't Judge A Book By The Cover
Me And My Guitar
All Blues (featuring Larry Carlton)
The Thrill Is Gone (featuring Sonny Landreth)
Going Down Slow (featuring Steve Morse)
I'm A King Bee
Same Old Blues
I Feel So Good (2LP bonus track)
Frampton himself, now 68, has been recently diagnosed with a progressive autoimmune disease called Inclusion Body Myositis. His upcoming tour is being billed as his farewell:
The reason I'm calling it the 'farewell tour,' again, is because I know that I will be at the top of my game for this tour and I will make it through this and people won't be saying, 'Oh you know, he can't play as good.' I can. But we just don't know for how long.
Thanks to BraveWords and frampton.com for the info.