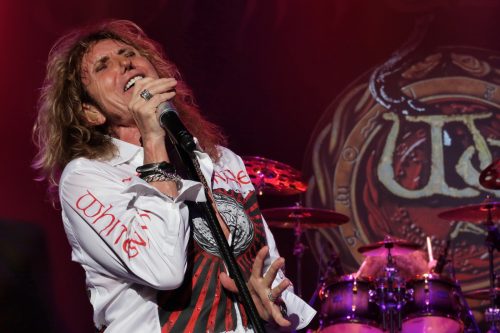 Blabbermouth has several quotes from David Coverdale's interview published in the May 2017 issue of the Sweden Rock Magazine (the one with Gillan on the cover).
About reissuing the hairspray era Whitesnake albums:
We had digital transfers made of all… 'Slide It In', 'Slip Of The Tongue', the '87 album… 'Cause they're all coming up to these big-anniversary things now, so we're looking at all the additional — the demos, etc. — all of the additional material for the hardcore fan, be it video or audio. And you can hear me writing the basic ideas of 'Still Of The Night' and that kind of stuff.
It's a fascinating journey. But hearing the studio stuff… We were in the studio, I think it was '85, '86 — I can't remember — working on the '87 album, and in the studio, you can hear how really good those songs that Sykes and I had worked on. It's just really cool. And we're finding alternate vocals, alternate guitar solos and stuff. It's a real fun journey. It's like being a musical archaeologist — digging up the past in order to get the dust off it and present it and put it in a museum as part of special editions. It really is exciting.
Read more in Blabbermouth.