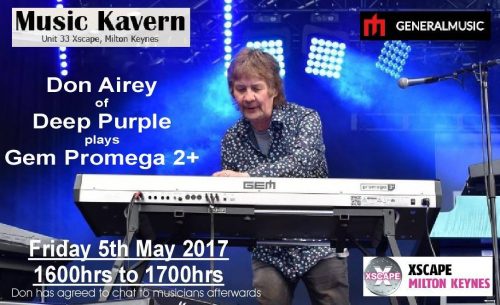 Don Airey will make an in-store appearance at the Music Kavern in Milton Keynes on Friday, May 5, 2017, between 4 and 5 p.m. He will conduct a keyboard clinic followed by a Q&A session. The event is sponsored by General Music.
And here he is ripping up Difficult to Cure at the Musikmesse in Frankfurt last month:
Thanks to Nigel Young for the info and to Paparrazzi evelyne for the video.