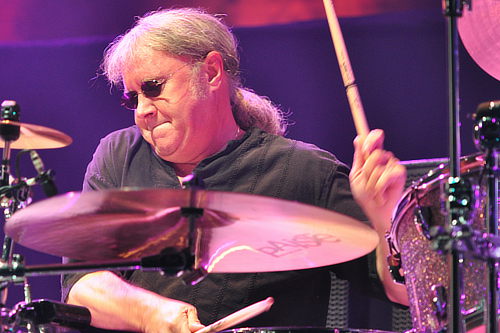 Ian Paice will appear at the Musikmesse this year during the signing session(s) organized by Paiste (his cymbal company). The sessions are scheduled for
Friday, March 23rd – 12:00
Friday, March 23rd – 14:00
Saturday, March 24th – 12:00
Saturday, March 24th – 15.00
When exactly he will appear has not been announced. The other drummers to appear at the sessions are Nicko McBrain (Iron Maiden), Felix Bohnke (Edguy), Mikkey Dee (Motörhead), Curt Bisquera (Sarah McLachlan), and Paul Stanley McKenzie (Gorillaz Sound System).
Musikmesse runs from March 21st to 24th at the Messe Frankfurt in Germany.
Thanks to BraveWords for the info.