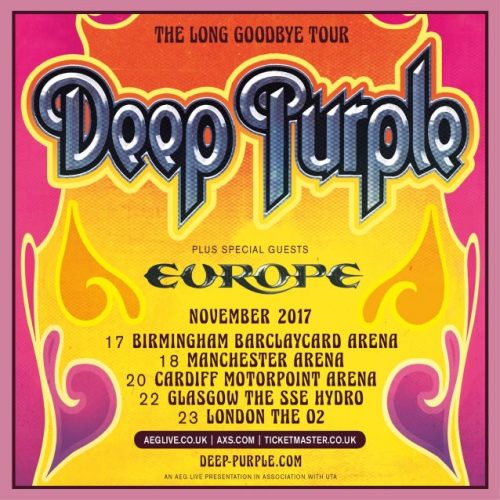 It is now more or less official: Deep Purple will play the UK in November 2017 and the tour is being promoted as The Long Goodbye Tour. Tickets go on sale December 9, with presales starting a day earlier. Support for all 5 shows will be Europe.
There are also some a lot less official dates on European mainland in May and June. These remain highly unconfirmed, but look very plausible to our eyes. Some are going on sale in the coming days. At least a couple of German shows are being billed as "Farewell Tour 2017", but do not read too much into it.
Full details in our calendar, which may be updated further quietly.
Ah, and one last thing: the first single for the new album Infinite will be released on January 20.
Thanks to Blabbermouth and Nigel Young for the info.