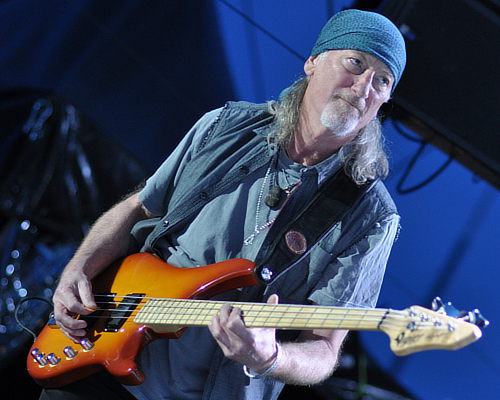 Roger Glover's production work will be honoured during Soundedit'15 — the 7th International Festival of Music Producers and Sound Designers, to be held in Łódź, Poland, this October. He will receive The Man with a Golden Ear award for "entirety of achievements in a domain of music production". He will share the honours with Sir Bob Geldof and Polish musician Wojciech Waglewski.
The awards ceremony will be held on Saturday, October 24, during the final festival gala at Klub Wytwórnia in Łódź. This event will be open to the general public and tickets are on sale. The show starts at 7pm, with awards scheduled between 8:30 and 9pm.
Thanks to Yvonne for the info.