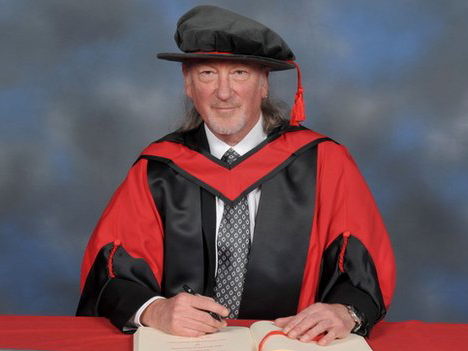 BBC reports that Roger Glover has been made an honorary fellow of the South Wales University "in recognition of his contribution to music and the creative industries."
Our warmest congratulations! Roger looks very learned in this outfit 😉
To watch presentation of the award and Roger's acceptance speech, select Ceremony 5 from the menu on the right (maximize your browser if it's not visible) and skip to 10:40. It lasts for about 10 minutes.

If the above does not work for some reason, head over to the USW UniLife and find December 2014 Treforest Ceremonies video.
Thanks to Elinor for the info and to Nigel Young for the video link.