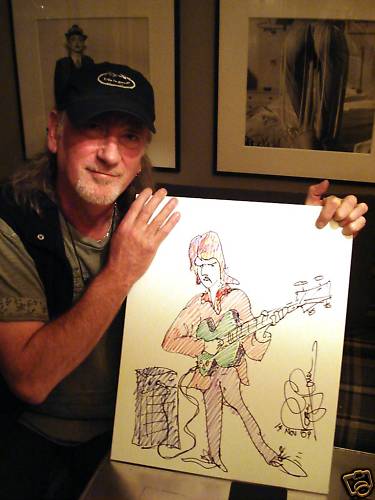 While in London on the UK tour, Roger Glover has found the time to draw a sketch and donate it to the No Surrender Charitable Trust to be auctioned off as a part of their Art of Music '09 program. The trust provides an online cancer related social network and a Fellowship which researches into cures for pancreatic cancer.


The Ebay auction for the drawing has just started and will continute until December 7.
Thanks to Nigel Young for the info.