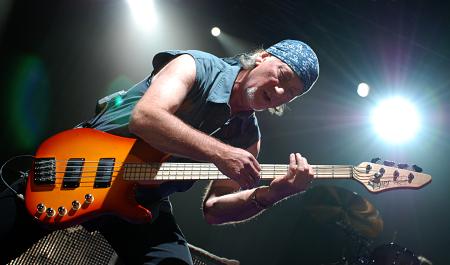 Roger Glover has contributed one of his paintings to Status Quo's 'Pictures' Auction, which is taking place on November 5th at Bonhams in London. Proceeds of the sale will go to British charity Prince's Trust.
Entrance to the auction will be strictly by invitation only, but from 1 October all of the paintings are viewable online. Online bidding for is available on Prince's Trust website. Online bidding will finish at midday on November 5 and the highest bids will be transferred to the auction room with the highest online bidders given the opportunity to continue bidding.
Further information available on Status Quo's website.
Roger's painting is at Lot 14 and at the time of this writing highest bid for it is £45.
Thanks to Mike Paxman for the info.