A pretty unique monument to Jon Lord was unveiled on November 27 in Ukranian city of Uzhhorod. A pint-sized Jon is sitting on the railing of a riverside promenade and contemplating the view.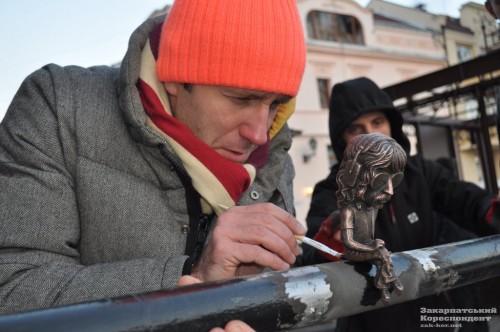 The idea of the monument came to a couple of locals two years ago. They started collecting the money in empty beer cans strategically placed in local pubs. Two years and 16 kilograms of coins later, here he is, in all his glory: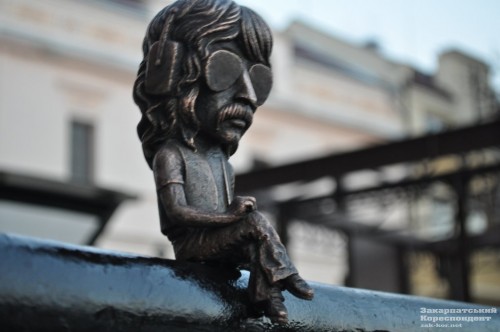 Jon's sculpture joins a number of other quirky miniatures installed in the city ranging from 19th century Hungarian musician Ferenc Liszt, to the good soldier Švejk, to RMS Carpathia.
Thanks to Volodimir Drybuschak for the info. Photo: zak-kor.net.