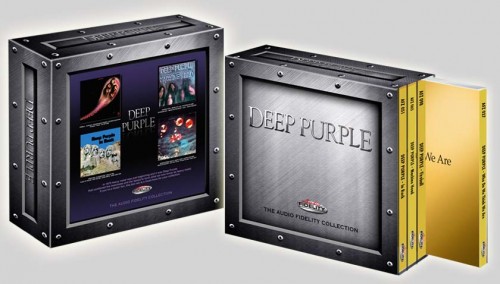 Audio Fidelity will be re-releasing the four remastered Mark II studio albums as a box set this December. These are not the anniversary remasters, but the ones done by Steve Hoffman exclusively for the label. They contain no bonus tracks, just the same material as the original albums. The target audience are audiophiles not satisfied with the audio quality of the anniversary remasters, completis collectors, and the lovers of shiny things 😉
The four albums have already been previously released by Audio Fidelity separately as limited editions, and fetch a pretty penny at secondary markets. Priced at $130, this is a reasonable opportunity to pick up all four of their remasters for those who don't have them.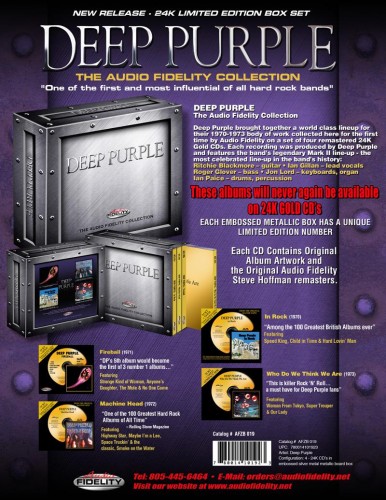 Thanks to Vladimir Drybushchak for the info.