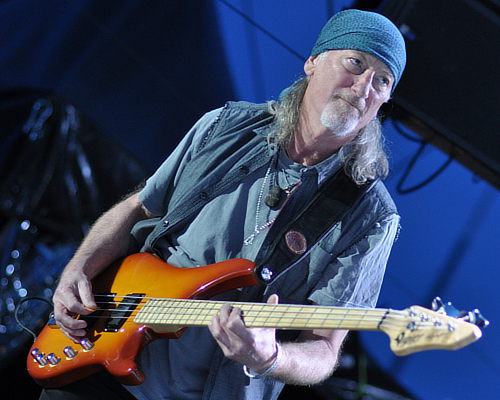 A long(ish) and rather interesting interview with Roger Glover on Rockpages.gr:
Rockpages.gr: What really surprised me in the new album is that you weren't afraid to have long tracks, longer than regular 4, or 5 minute rock songs, you went a little further trying new stuff that I haven't heard from Deep Purple again, what do you think about that?

Roger Glover: Well, history is all that we've got, doing something new is very important without losing your identity. Sometimes you might become a parody of yourself, there is a danger if you are playing a certain way to sounding the same. It really all comes from the writing, and of course we play the same, because we have the same lineup, the same organ, guitar, bass, drums and vocals, that won't change and that is our identity, the characters that we are. They way that we play, that's our identity. So, we actually feel free to explore all kinds of music. There is no such thing to us, as "a long Deep Purple song". "Deep Purple song" is whatever we play. If we started thinking what people would expect from us, I think we'd be heading towards the wrong direction. We'd be the tail wagging the dog. We have to be the dog!
Read more on Rockpages.gr
Thanks to Yiannis Dolas for the info.