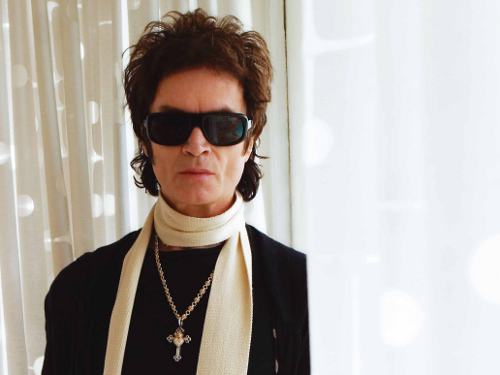 Music Radar has an interview with Glenn Hughes, from which we learn what he thinks of his days in Deep Purple, as well as the nerdy stuff like the fact that Geezer Butler has Glenn's old Rickenbacker. And he won't sell it back to Hughes!
What was it about your playing that made you a good fit for Deep Purple in the early 70s?

It's a fine line to walk here, because Deep Purple were more traditional, in-the-box, white rock 'n' roll. Trapeze were really heavy funk/groove/American, but 'Purple was distinctly British. They had really, really iconic players, like Lord, Paice and Blackmore, who were virtuosos on their instruments, both as soloists and as components for writing those songs in MK II.

Here come MK III with me and David [Coverdale, vocals] and everyone knows I'm not Roger Glover – A) I can sing and he doesn't sing and B) Roger is a completely different bass player to me. He basically follows the riffs, pretty much, whereas I found those 'holes' on the first album [Burn], like Sail Away and Mistreated. It wasn't funky in Deep Purple, it was more groove-orientated. The word 'funk' has been thrown around, so much but that's a word that really belongs in American music.
Read more in Music Radar.