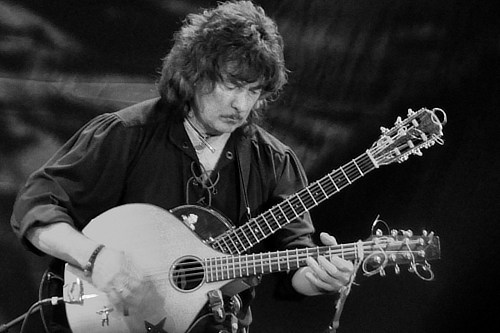 Blabbermouth reports that Ritchie Blackmore gave an interview to the VH1 Radio Network and elaborated on his stance regarding the Rock'n'Roll Hall of Fame:
I was quoted as saying I couldn't care less about it, and, yes, I couldn't care less, but at the same time, I don't wish to throw it back in their faces. I mean, I wouldn't turn up to any kind of such event. It's not, to me, anything to do with music. Music is about playing and getting on the stage, not receiving awards. I'm pretty bad at receiving awards.
No disrespect to the Hall Of Fame, whatever that is, I really don't keep up with it. I mean, there are so many Hall Of Fames and places that are honoring people and a lot of the time I see who they are honoring and it really has nothing to do with rock and roll — very strange people.
Not much of an elaboration, really…