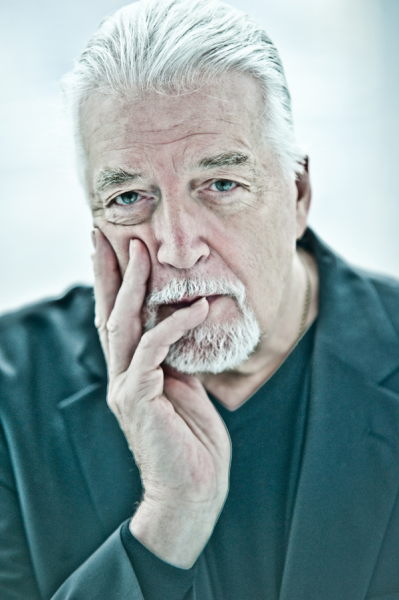 JON LORD – THE GENTLEMAN OF MUSIC

My first encounter with Jon, well, I must have been 16! He was playing with THE ARTWOODS and I was rehearsing in a room nearby; I was immediately struck by the growling sound of his Hammond. I tried my best to be inconspicuous, though Jon spotted me in the shadows and asked me to leave.

Little did I know that in future years I would go on to tour with DEEP PURPLE when HARDIN & YORK were at their peak and DEEP PURPLE were playing the Albert Hall. I went on to work with Jon on several of my own projects, WIZARDS CONVENTION, THE BUTTERFLY BALL, WIND IN THE WILLOWS.

Personally I remember him with great affection and during one of our meetings at The Speakeasy in London he flattered me by saying, "There are only three Hammond players and they are Keith Emerson, myself and yourself"!

He will be greatly missed, not only as a friend but as a fine musician. All my sincerest condolences go to his family.

My thoughts will always be with you, Jon, and maybe one day we will meet again.
England has just lost one of it's finest. With happy memories of all your kind words and actions towards Mike and Myself over the last few years, and the monumental musical example you set over the last 40. RIP
During the last few years, the music business has lost some of its most seminal players, people who inspired me and many others. We said goodbye to my three favourite guitarists, the three "Micks" as I called them, namely Mick Keane, Mick Green, and Mickey King. We also lost Tony Dangerfield, Neil Christian, Jet Harris and the man who played a big part in our lives, Jim Marshall.

This week another name has been added to the list, as we learned of the death of Jon Lord.

I first met Jon, very briefly, late one night at the famous Shepherds Bush pie stall, one of the few places where food (of a kind) could be obtained during the early hours. It was the summer of 1966, and we were both, in those days, at the top of our game. I was playing with one of rock's biggest names, Johnny Kidd & the Pirates, whilst Jon was with the Artwoods, one of the country's top R & B groups. Neither of us spoke, just exchanging nods, as Kidd spoke animatedly with the Artwood's drummer, an old friend. Little did we know that in less than two years we would be best friends, climbing the U.S. charts together, and creating a supergroup that would still be working nearly half a century later!

Fate was to throw us together in late '67, working with the chart-topping group the Flowerpot Men, and it was Jon who talked me into leaving this money-spinning outfit to create a new band. Together with Ritchie Blackmore, and briefly, Bobby Woodman, we sowed the seeds that became Deep Purple. Jon and I hit it off from the first day that we worked together, and for the next two years we lived together, firstly at my parents' home, then at Deeves Hall, and finally sharing a room at the Deep Purple house in Acton, West London. On tour we always roomed together, and life was one big round of fun! He called me his best friend, and I thought of him as the brother that I never had.

Sadly, as is well documented, none of this was to last! During the next forty years we both moved in different directions, but strangely, in the last couple of years, whilst our paths did not cross, they came very close to doing so. During my recent trips to Europe with Nasty Habits, we played where Jon had been very recently, or was due to perform very soon. Several times I came across his contemporaries who would pass on "greetings from Jon". It seemed only a matter of time before we met up again on the same bill, or in the same town. Finally it looked on the cards as we were both appearing on the same weekend at a festival at St. Veit in Austria. Sadly, Jon cancelled his appearance, and it was then that I learned of the seriousness of his illness. During our show I asked the audience to join us in sending good vibes to Jon for a speedy recovery, and the resulting roar from the crowd said it all!
Since that gig, last September, we all constantly enquired after Jon's health, hoping for a happy outcome, but sadly it was not to be. However, his music will live on, a fitting memorial to a great musician, and the memories of those exciting, pioneering days will remain with me forever. Rest in peace Jon.