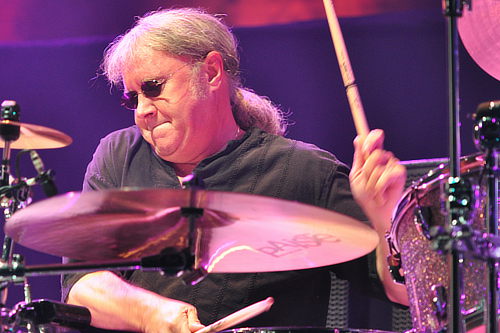 K-97 from Edmonton did a rather interesting interview with Ian Paice when the Purps were in town. Ian talks about the changing face of music scene, his experience of working with Paul McCartney, living where he lives and many other things. Around 15 minute mark he talks about Jon Lord, that his treatment is proceeding really well, and he's hoping to get back to work around April.
Listen to the interview (mp3, 23MB).
Thanks to Nigel Young for the info.