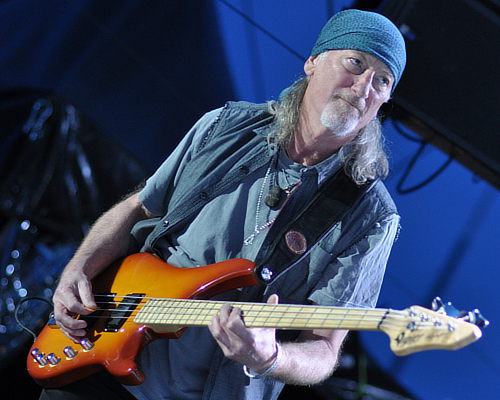 Ultimate Guitar has a new interview with Roger Glover. He talks about If Life Was Easy, the state of music, his influences, his producer work, Purple history and present day, and many other things.
Episode Six came out of the English music scene in the late 1960s when everyone from Led Zeppelin to the Jeff Beck Group were around. That must have been a truly spectacular time.

It was although at the time it just seemed like a time. It's only looking back that you realize how important or magical it was. It was the end of the '60s or probably even in the middle of the '60s, it was when the artists took over and it wasn't the music business anymore—it was the music. And the music generated everything and all of a sudden you could sing about anything; you could play in any style; there was a great deal of freedom going on.

The music business today is completely different—bands don't seem to have that same sort of unlimited expression.

It's not quite the same now although it's changing; it changes all the time. But for the great deal over the last 20 years or so, it's been very, very business-driven. I don't know how I feel about that—actually I do know how I feel about that and I'm just trying to be polite.

No need to be polite here.

Musicians shouldn't be pawns in the money trade. Of course that's gonna go on but a good musician is not gonna allow himself to do that. Not necessarily a good musician but a good artist is gonna follow his own bent and if it goes against the grain actually that's probably a better thing. Because if you seem to be chasing money, success and fame, that's got no credibility to it whatsoever. I think you have to be true to your roots and your instincts.
Read more on Ultimate Guitar.
Thanks to BraveWords for the info.