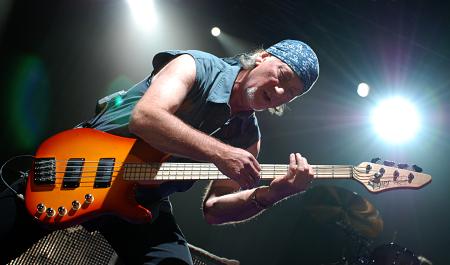 On June 26 Episode Six had their reunion at the Sheila Carter's house in England. Later that day, the Roger's sister Christine 60th birthday party witnessed a reunion of Roger's very first band — The Madisons. Roger writes about those days:
The three of us needed a drummer and a singer and so we approached Harvey Shield, who could often be heard rehearsing drums with the pipe and drum school military band. The conversation went something like, "Ere, Harvey, 'ave got your own kit?" Having replied in the affirmative he was duly invited into our fledgling enterprise. Mike Duvall was good looking, played pretty good piano and also sang so he became the last one to complete our line-up.
We settled on the name because American pop music was far cooler than its British counterpart and one of the few American names we had heard of was Madison Square Garden. Of course, we would never consider having the word 'square' in our name – it was a very powerful word describing anything that was uncool – and so we became The Madisons.
Rad the whole story of the slightly Dickensian school days in Harrow, the mesmerized teenager, The Madisons, which eventually merged with another local band The Lightnings, which eventually became Episode Six, on RogerGlover.com.