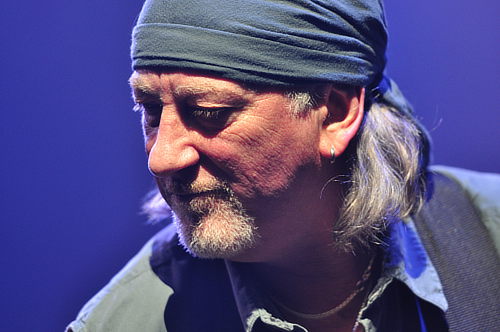 A message from Roger Glover was published on BraveWords:
The Montreux Jazz Festival is always a special occasion but this time tainted by the lack of Claude Nobs, whose personality dominated the event. What a legacy he's left us. Even so, the concert was most enjoyable for us and the atmosphere was electric.

Whenever we play in Italy, I am always bowled over by the welcome we get from the Italian fans. The last few days have been no exception; the wave of appreciation coming at the stage is wonderful. And humbling. Back in 1985, we played our first concert in Milan since the early 70s and the crowd then sang every word, every riff, every solo along with us. And they were so loud that all but drowned us out. I will never forget that moment. Believe it or not, it happened again in Milan and Rome over the last few days. Afterwards, those that I spoke to also said they loved Now What?! Life is good.