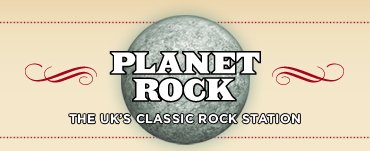 Planet Rock will be running a contest between October 12th and 26th:
How do you fancy seeing Deep Purple live? OK, how do you fancy watching the gig from the stage? Now, how do you fancy sitting next to Ian Paice's drumkit for the duration of the show? We thought so.

From Monday 12 October we will be offering you the chance to win a place onstage with Deep Purple drummer Ian Paice for an entire show on the band's forthcoming UK tour.

So head back here on Monday to find out exactly how you can win your once in a lifetime opportunity (CLUE – you might want to dig out your Deep Purple records this weekend and listen closely to the drumming)

I would like to add that I was lucky enough to be on the side of the stage on a couple of occasions and it was one of the most exhilarating experiences in my life. You get a whole new level of appreciation for the talent that is on the stage. I can't recommend any stronger to try your chances. Good luck.