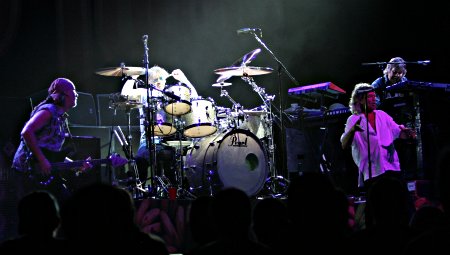 Czech media reports that Deep Purple will play at the opening ceremony for the World Championship in Nordic skiing. The championship opens on February 18 at the Tipsport Arena in Liberec, Czech Republic. Deep Purple's appearance was announced by Kateřina Neumannová, president of the local organizing committee, and so far is not confirmed by either the Deep Purple management or the International Ski Federation.
According to the Argentinian promoters, the next scheduled Purple concert will be on February 20 in Buenos Aires.
Thanks to czech-netz.com for the info.