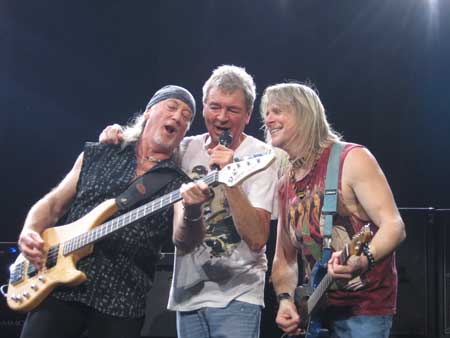 A bunch of tourdates that we had listed for a while, as well as a couple of new ones, have just appeared on the official Deep Purple site and as so are now confirmed. That includes
On top of that, there is another unconfirmed new date — July 14 in Portugal — for which tickets are already on sale.
Full details in our calendar. Let us know if there are any additions, corrections, missing ticket info, etc.
Update (Jan 22): Polish promoters MetalMind has announced three dates in Poland: October 28 in Rzeszów (previously incorrectly listed by us as Oct 26), October 30 in Katowice, and October 31 in Wrocław. Tickets for all 3 go on sale on February 1 at 10 am.
Thanks to Jakub Stawiarz for the Polish tour info.