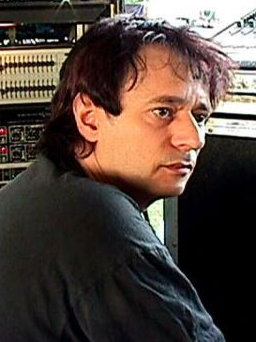 Klaus "Pyro" Porzia passed away. He was a great photographer and a dedicated Purple fan. One of us, people who love this band. I have met Pyro on several occasions while following Purple tours in Europe. He was always there, every single show, always with his cameras.
His nickname came from an incident before one of the concerts, when he accidentally put out his cigarette in a pyrotechnic contraption on stage, with spectacular consequences. Ever since everybody called him Pyro. He loved that name.

Steve Morse mentioned Pyro's death in his latest note from the road and Roger Glover commemorated him on rogerglover.com. The band also have sent flowers to his funeral. They were the only musicians to do so. Nice touch on their behalf. The funeral took place on Friday, October 24, near Darmstadt, Germany.
You can see Pyro's work at his Myspace page and in the artwork of recent Deep Purple and Gillan releases.
Rest in peace, Pyro.
Thanks to Michael Meier for the info and picture.