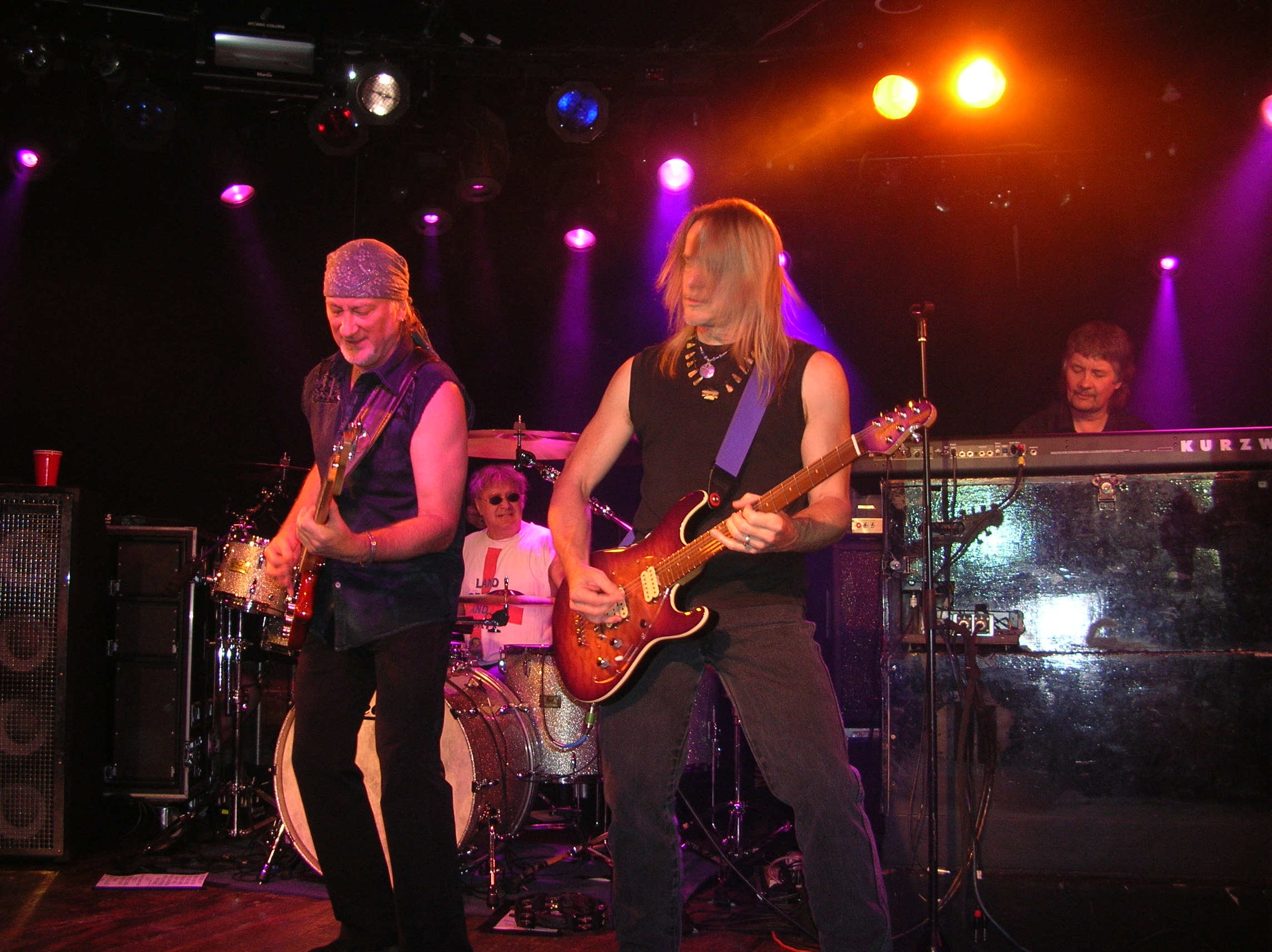 This show was announced with less than weeks noticed and was booked at a venue that maxed out around 425. The unofficial word from an employee the following day was the crowd reached over half capacity. The show didn't get much press outside of the Aspen area.
But Aspen has rockers! I talked with several people who had kept up with the current Deep Purple and were down front with me. The show started around 10:15 and went untill 11:45.
Steve, as always, played on the mark and seemed to enjoy the intimate crowd. The sound mix could have been better – the vocals were low, Steve's sound dominated – maybe that's what I get for being up against the stage.
But well worth the interaction with the band. It was "In Your Face" high energy night. the small stage was just below waist level and Roger, Ian and Steve just about always within reach.
I heard it was very loud even in the back. Some guy did a stage dive during Smoke, Ian looked annoyed, Steve looked concerned.

The set list was – see photo ->
Pictures of Home
Things I Never Said
Into the Fire
Strange Kind of Woman
Rapture of the Deep
Kiss Tomorrow Goodbye
Steve's Solo (Contact Lost and Rockin' Guitars)
Well Dressed Guitar
Knocking at your Back Door
Lazy
Don's Solo
Perfect Strangers
Space Truckin'
Highway Star
Smoke on the Water
Hush
Battle Rages On had question marks by it on the set list taped at Steve's feet, someone in the band must have been getting tired.
Eric Slivon