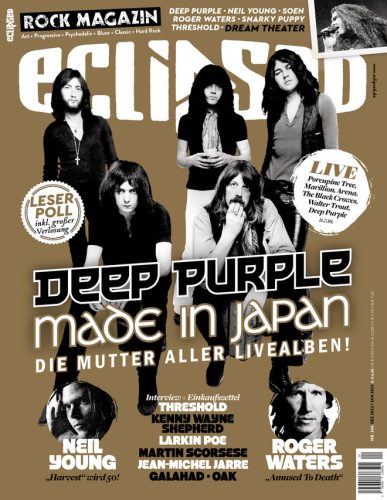 The latest issue of the Eclipsed magazine (#246, Dec 2022/Jan 2023) in Germany has the 50th anniversary of Made in Japan as the cover story — unabashedly tagged "The mother of all live albums", plus a review of the November 2 gig in Oberhausen: "Please hang on for a few more years!"
Rockhard magazine reviews the October 31 gig at the Max-Schmeling-Halle in Berlin in their December 2022 (Vol. 426) issue:
Also always nice to look at and entertaining: Don Airey, holed up behind his keyboard fortress, who elicits the most wondrous tones from his instrument like a mad professor.
Good Times magazine in their 2022-06 issue reviews the October 14 gig at the Schleyerhalle in Stuttgart: "Deep Purple was clearly having fun at this concert".
Thanks to Dirk and T. Jan. for the info.