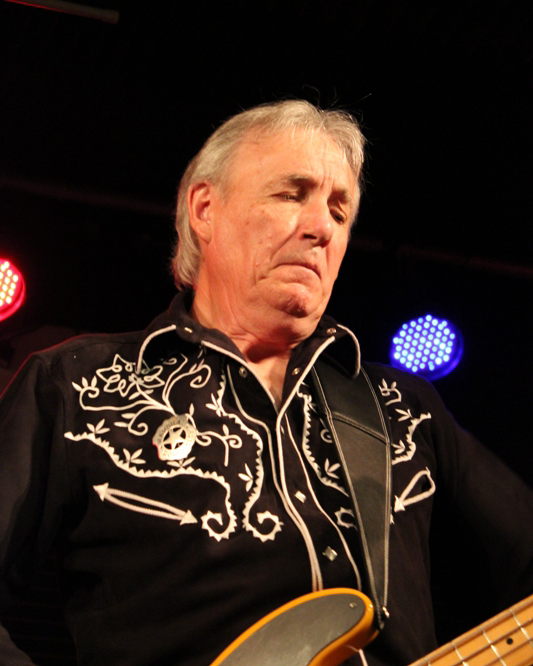 A rare beast in this universe — an interview with Nick Simper, courtesy of Karen Beishuizen for the the RingSide Report.
KB: You played bass on the first 3 Deep Purple albums and then left: what happened?

To say exactly what went wrong could be a book in itself! The whole episode is a very long story which I will soon be dealing with in depth during a future chapter on my website. The short version is that a new vocalist was secretly selected without my knowledge, and he came with a bass player as a complete package. The group chose expediency over loyalty, which became their trademark, and so I left before I could be pushed!
KB: In 2016 Deep Purple was inducted into the Rock and Roll Hall of Fame. Alle members from 1968 – 1974 were inducted but you as one of the founding members were snubbed: Why and how did you feel about this?

I never viewed the Hall of Fame as relevant to rock n roll and as such it held little interest for me. Of course, to be honored after a lifetime in music would have been appreciated although not expected. In the end only one original member of the group was present, and apparently even the other members were uneasy at my exclusion, but to me it held little importance and was a farce very quickly forgotten.
Read the whole thing in RingSide Report.
Nick is performing with Nasty Habits in Vienna on October 8.