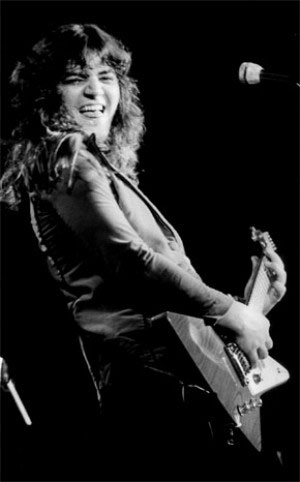 Tommy Bolin along with his brother Johnnie will be inducted this year into the Iowa Rock 'n Roll Hall of Fame. Tommy has previously been inducted there in 1999 as a member of A Patch of Blue, one of his early bands, which he joined in Sioux City at the age of 13. Johnnie has been inducted in 2010 (as a member of a band called DVC), in 2012 (as a member of Rockestra of Sioux City), and in 2014 (as a member of Instant Blues Machine). This time both brothers are honoured as individual artists. Tommy has also been inducted in 2016 into the South Dakota Rock and Roll Hall of Fame, just up the road from Sioux City.
The induction ceremony and associated festivities will be held in Arnolds Park, IA, on September 1-4, 2022.
Thanks to Jim Collins for the heads up.