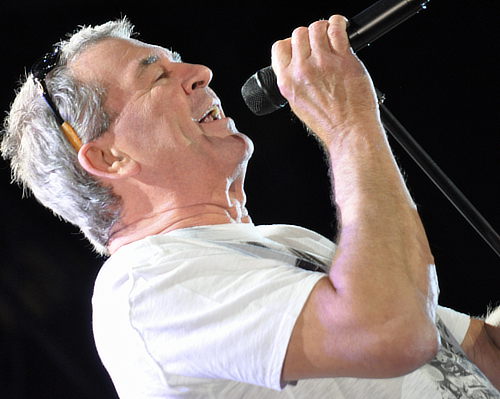 Ian Gillan was on the Lyme Bay Radio today, May 7, for the full 2 hours. As one can imagine, a lot of ground was covered during that time. The takeaway points (off the top of my head) were something like the following:
there will be no live shows for the band until February 2022;
some time late this summer they may (powers that be permitting) get together to work on new music;
he will have to start exercising to rebuild core muscle strength lost during the pandemic downtime before he can sing in earnest again;
there's been bad blood between the band and Bob Geldof that led to them not being invited to perform at the original Live Aid back in 1985, and even the 2005 Live 8 appearance happened only due to the insistence of the Canadian promoter;
Queen's Park Rangers' prospects for the next game look good;
[see the title of this post];
also, legalize cannibalism as a form of population control;
he bought a house in Portugal after vacationing down there one too many times.
Ian's last appearance on Lyme Bay Radio in September 2020 was later made available for replay via the station's facebook account, so you might want to check there if you missed the show.