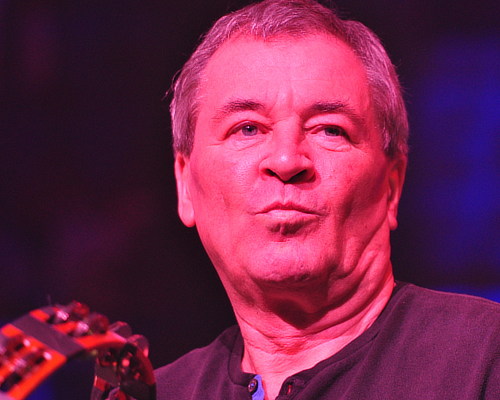 Ian Gillan was interviewed by The Guardian. The interesting tidbits (among the old anecdotes previously seen elsewhere) are that he is in touch with Blackmore:
Ritchie has nothing electronic in his house – no computers, no telephones, nothing like that. So he's completely unreachable. But we do pass messages, and the atmosphere is quite good.
…and how he spends his time after a show these (pre-pandemic) days:
Bed and a book. I realised some years ago I had to radically change my lifestyle, because you can't sustain it as you get older. When they stopped smoking in bars, that's what did it for me, because I enjoyed a cigarette with my drink, just calming down and having a chat after the show with the guys. And then suddenly you couldn't smoke, and I thought, 'Good time to bin it, really.' So I stopped going to the pub and I stopped drinking after the shows. Now I carry a kettle, a little mobile kettle, and I come back and have a cup of tea.
Read more in The Guardian.
Thanks to Hein Bierman for the info.