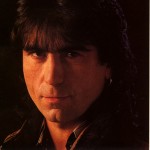 A memorial plaque dedicated to Cozy Powell will be unveiled in his home town of Cirencester on January 7, reports local newspaper. The town council decided to create the plaque to commemorate the town's most famous musician. The plaque will be installed at the Corn Hall, which now serves as a community center. The event will be attended by Cozy's friends and collaborators, including our own Don Airey, plus Tony Iommi, Brian May, Suzy Quatro, Tony Martin, Neil Murray, and Bernie Marsden. [Side note: just add a drummer and they can have a decent jam going…] The reception will include memorabilia display and performances by local musicians. Plans are being made to film the event for Dance With The Devil documentary on Cozy's life, currently in production.
What: Unveiling of memorial plaque for Cozy Powell
When: January 7, 2016, at 2:30 pm
Where: Corn Hall & Assembly Room, 26 Market Pl, Cirencester, UK
Update (Jan 8): The plague was inveiled, with the event being well attended. Albeit Don Airey is nowhere to be seen or mentioned in reports in the local press (Wilts and Gloucestershire Standard or Gloucestershire Echo), nor in the video report:

Update (Feb 19): Don Airey did attend the ceremony, he was just hiding from the TV cameras. Proofpic: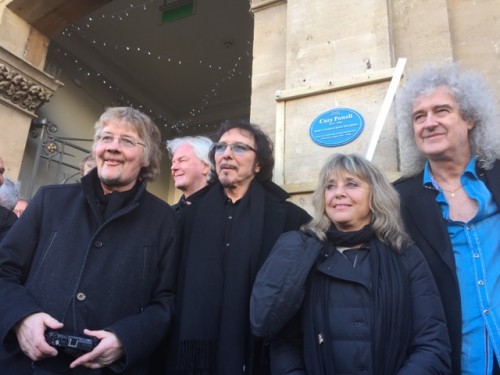 Thanks to Wilts and Gloustershire Standard (via BraveWords) for the info, to Shaun Moore for the video, and to Mark Jones for the proofpic.