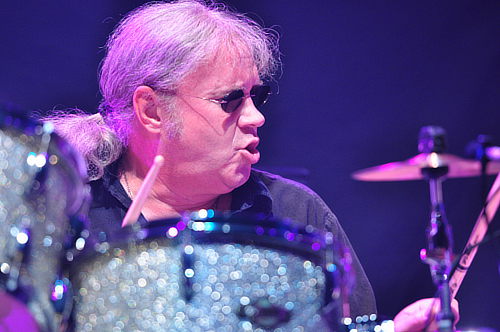 Ian Paice appeared on the Classic Rock Show that aired on TeamRock Radio on August 20. There does not appear to be a way to listen to the interview again, but Classic Rock magazine has a couple of quotes posted on their site.
The quotes deal with Paicey's current relationship with Blackmore (if any):
I don't know that he's still my friend. I don't believe it. I don't have anything there that convinces me he's the guy I used to know.
I don't think Ritchie's changed – I just think he's become a more concentrated version of himself through the years. It's sad because it's unnecessary. I hope I'm wrong. If Ritchie reads this and gives me a call, and says, 'What the hell are you talking about?' I'll go, 'That's fantastic.' But I'm not hanging by the phone.
I didn't put the wall up. He knows I've been here for 40 years. He knows who I am. I don't have his phone number; I don't have contact with him. Friends keep in contact.
Thanks to MacGregor and Blabbermouth for the info.