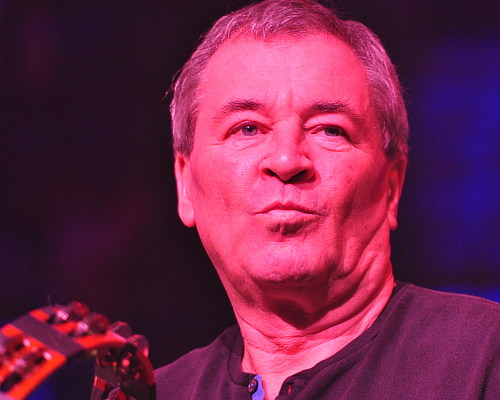 While being in Berlin right after the last tour leg, Ian Gillan spoke to ABC Brisbane's radio show Evenings With Rebecca Levingston. A very entertaining interview covered a lot of subjects, including the parallax effect on long hair, that first Elvis record, being a naughty boy, the birth of rock music a s we know it, and the importance of breathing.
You can listen to the interview online (MP3, 6.3 MB) courtesy of ABC Queensland.
Thanks to Blabbermouth for the info.