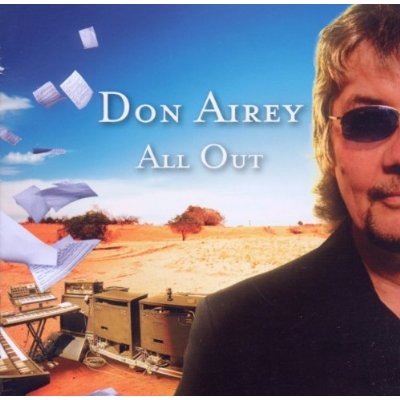 Don Airey's new solo album All Out is now available on Music Theory/Mascot.
Besides Don himself, who handled all the keyboards, musicians on the album are: Bernie Marsden (Guitar), Carl Sentance (Vocals), Darrin Mooney (Drums), Keith Airey (Guitar), Laurence Cottle (Bass), Joe Bonamassa (Guitar), and Rob Harris (Guitar).
Track list:
The Way I Feel Inside (feat. Bernie Marsden)
Estancia
People in Your Head (feat. Joe Bonamassa)
B'cos (feat. Rob Harris)
Running from the Shadows (feat. Bernie Marsden)
Right Arm Overture
Fire (feat. Rob Harris)
Long Road (feat. Keith Airey)
Wrath of Thor (feat. Rob Harris)
Tobruk
The album was recorded and mixed by Ewan Davies at Chapel Studios in Lincolnshire, UK.
Order it from a store near you:







Thanks to Nathan Sage for the info.