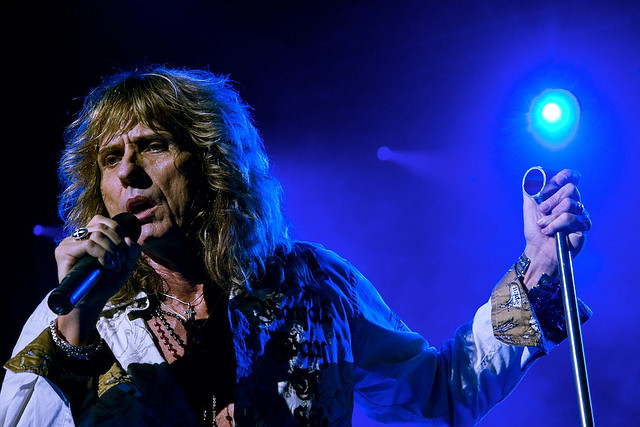 Jam Magazine has a new in-depth retrospective interview with David Coverdale. David talks about what went wrong with Slip of the Tongue, how the Coverdale/Page project came about, and why it didn't last long.
The Coverdale / Page project would revitalize the spirits of both musicians. Though the album was mostly overlooked by the grunge buying public at large, for those fans longing for the good ol' rock and roll days of the '70s, this album was an instant classic. Jimmy Page rediscovered his inner Led Zeppelin, and was musically brilliant. Coverdale wrote some of the smartest lyrics of his career. Unfortunately, the one thing that would have the won public over – a world tour – would never see the light of day, (outside of a handful of select dates in Japan).

For Whitesnake fans the world over, the following interview with David Coverdale fills in a missing piece of a very large puzzle often speculated about, but never actually discussed, until now.
Read the interview in Jam Magazine.
Thanks to Yvonne Osthausen for the info.