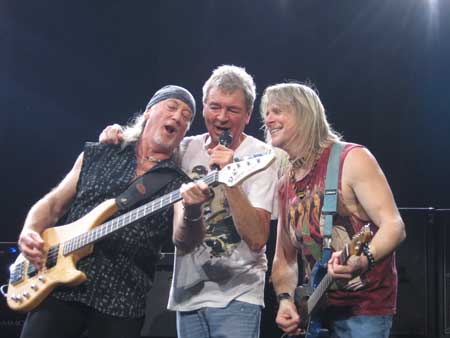 The Greek Reporter announces four Greek dates for Deep Purple in May:
The tickets are supposed to go on sale on January 26. Athens, Patra and Thessaloniki shows will be opened by Vasilis Papakonstantinou, while George Gakis and the Troublemakers will open in Ioannina. Venue info for the last three shows is still to be figured out (and that's where we are asking for your help as the referenced ticket vendor looks, well, all Greek to us).
Thanks to George Kikonishvili for the info.