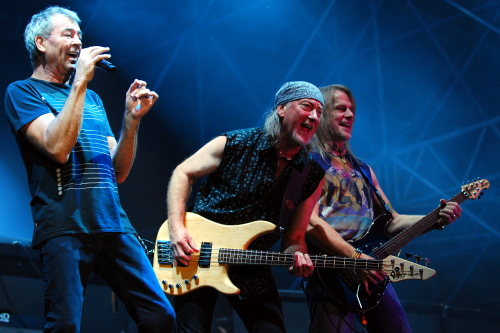 French promoter Gerard Drouot Production has just announced a new Deep Purple tour in Belgium and France. The dates are:
Nov 3, Marche-en-Famenne, Belgium
Nov 5, Lyon, France
Nov 6, Montpelier, France
Nov 7, Bordeaux, France
Nov 9, Rennes, France
Nov 10, Paris, France
Further details in our Purple calendar. Feel free to email us any corrections and additional info, i.e. ticket sale dates and links. Note that none of those dates have been officially confirmed by the band's management yet.
Thanks to Regis Lamoline for the info.