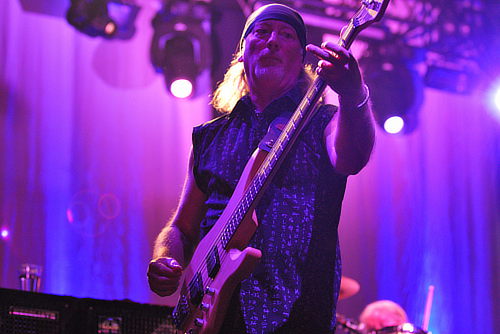 Our own Roger checks in with his customary end-of-the-year message:
What's it all about then? I'm sure you often wonder about that.

Well so do I.

There are several possible answers to that rather ambiguous and immense question. In no particular order, here are a few… love, balance, survival, power, sex, cabbage, passion, knowledge, hors d'ouvres, socks, pressure, jealousy, furniture, speed, money, television, dental hygiene, paper, technology, family, stamp collecting, oil, frozen food, religion, underwear, betrayal, soap, fun, pain, curiosity, sneakers, drugs, art, nostalgia, sport, charity, nosebleeds, toys, duty, alcohol, music, babies, history, curtains… I could go on but I sense you're already getting bored. However, if any of the above strikes a chord somewhere within your cranium, then read on.
Thanks to Andrey Gusenkov for the info.